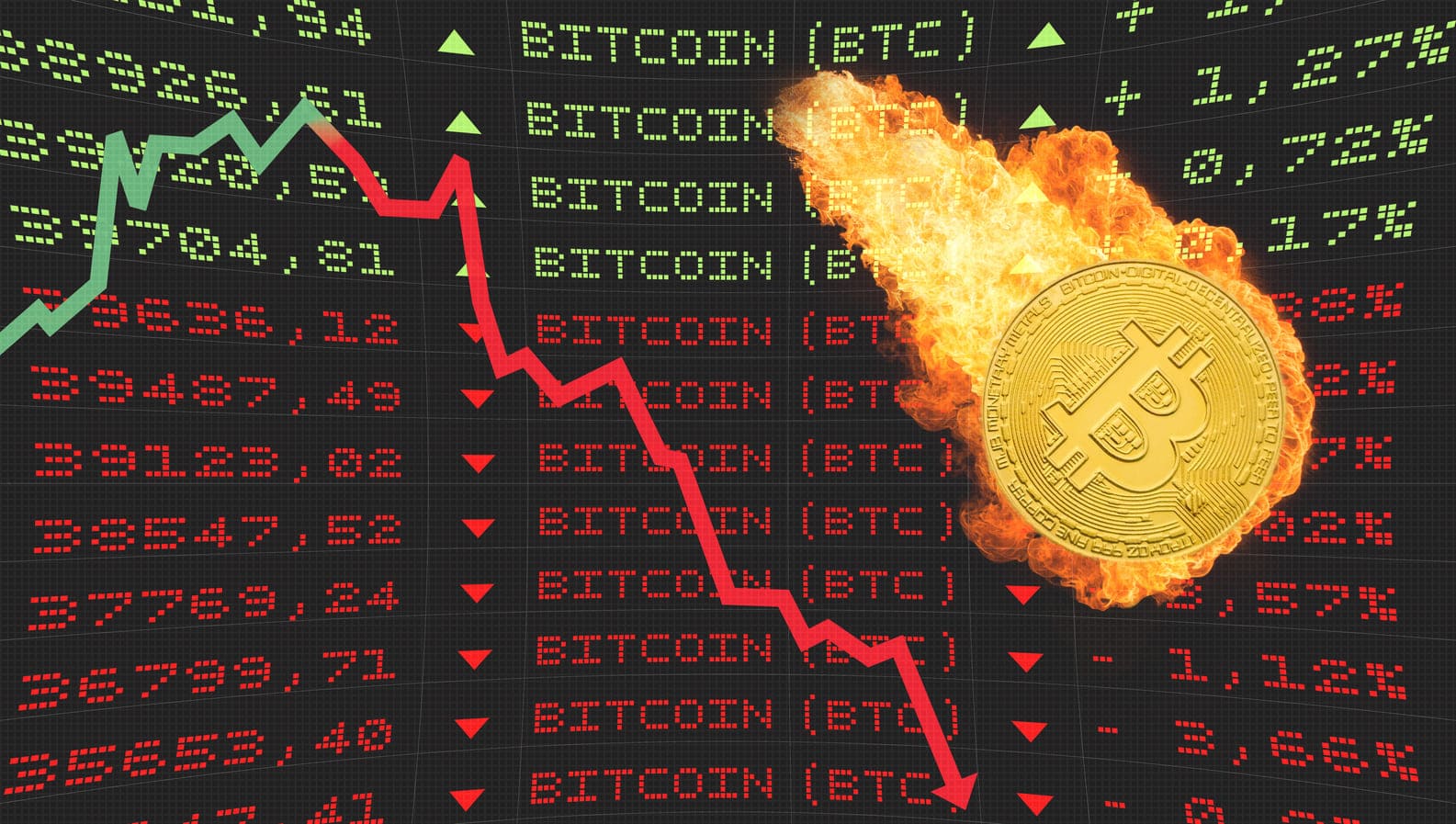 WEEKLY ANALYSIS - Bitcoin sinks below $16,000 as crypto market fall under FTX collapse
A year ago the largest token was traded at over $ 65,000, while the value of all cryptocurrencies dropped from $3B to less than $1B.
Bitcoin price dropped below $16,000, buffeted by the catastrophic FTX collapse amid fears of a broader domino effect on the rest of the cryptocurrencies that could bring down other major players in the market.
The largest token dropped to a weekly-low of $15,711 on Thursday – following news that Binance pulled out of its deal to purchase FTX, losing as much as 24.74% from Monday levels ($20.875) – then slowly started to recover under the $18,000 until FTX announced bankruptcy proceedings on Friday. During the weekend BTC just remained under $16,000, hitting a low not seen since November 2020.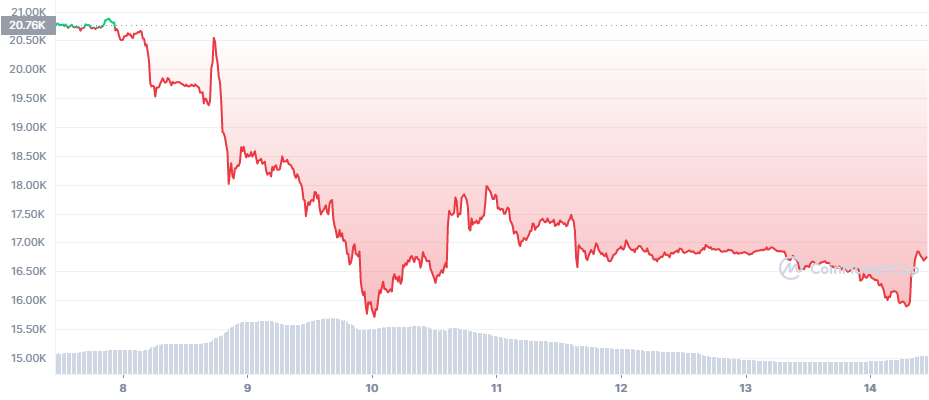 Bitcoin is 75.56% below the all time high of $68,789.63. A year ago the cryptocurrency was worth over $65,000, while the value of all cryptocurrencies dropped from $ 3,000 to less than $ 1 billion.
The live Bitcoin price is $16,737.44 gaining 0,98% in the last 24 hours while dropping 19.49% over the week.
Ethereum price declined to $1,258.51 as of this writing after falling to a weekly-low of $1,098 on Thursday. Ethereum is currently gaining a 2.29% on today's trading after losing 20.50% over the last 7 days.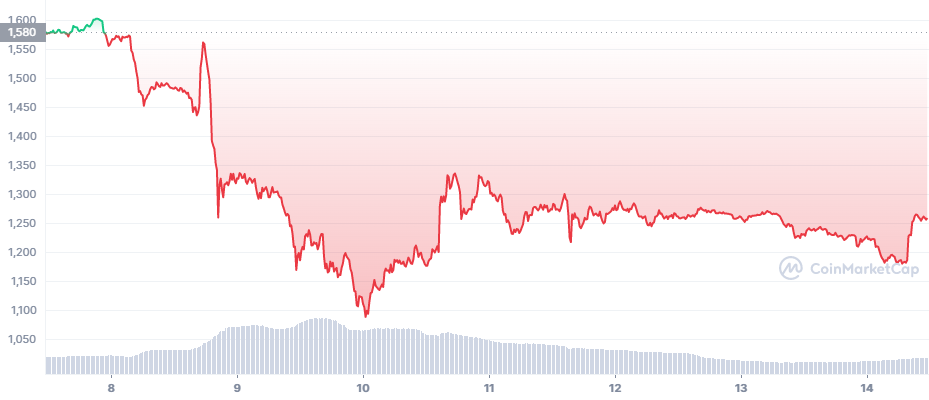 Trust Wallet Token (TWT) and GMX are among the best performers of the last week, respectively with a whopping 107.33% gain and an 8.75% increase. Among the worst performers, Solana (SOL) dropped 54.54%, Cronos (CRO) over 43.28% and Huobi Token (HT) lost 41.21%.
The global crypto market cap remained way below the $1 trillion mark stooding at $842.65B, a a 1.31% increase over the last day.
WHAT DO YOU THINK ABOUT THIS CONTENT?
COOL!
NOT BAD!
NOT COOL!