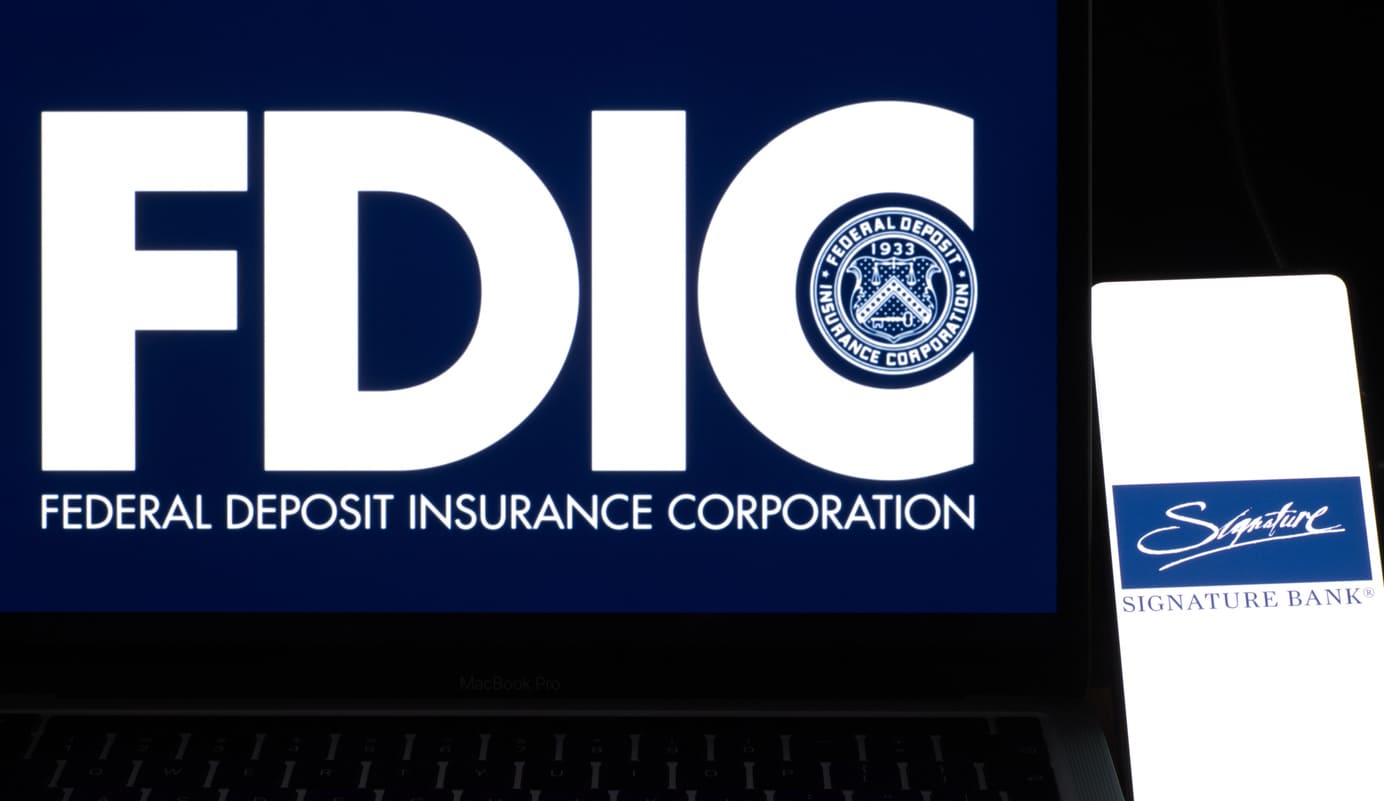 Signature Bank Becomes Third US Bank to Fail in 4 Days, Sparking Concerns for Financial Stability
The closure leaves cryptocurrency companies exposed, with Coinbase and Paxos revealing significant deposits.
New York-based Signature Bank has shut down operations on Sunday after regulators feared that keeping the bank open could jeopardise the stability of the financial system as a whole, becoming the third US bank to fail in four days.
On Sunday, the Department of Financial Services in New York state unexpectedly closed down Signature Bank to safeguard depositors, and the bank was placed under the receivership of the Federal Deposit Insurance Corporation (FDIC). On Friday, the FDIC also assumed control of Silicon Valley Bank (SVB), but Silvergate Bank chose to dissolve voluntarily and did not request FDIC receivership. Although the FDIC protects banking deposits, it only provides coverage up to $250,000, which is insufficient for most corporate clients. According to the DFS, as of the end of 2022, Signature Bank had total assets of roughly $110.36 billion and total deposits of approximately $88.59 billion.
Like the recently collapsed Silvergate Bank, Signature Bank – which had recently attempted to attract cryptocurrency deposits – had a significant number of corporate clients from the cryptocurrency industry. Silicon Valley Bank, on the other hand, primarily catered to the technology sector, which also included crypto companies.
A number of prominent cryptocurrency companies have chosen to voluntarily disclose their investments in Signature Bank. Stablecoin provider Paxos reported $250 million in deposits at Signature Bank, stating that it had secured private insurance to cover deposits in excess of FDIC coverage. "Seeking private deposit insurance is part of our conservative approach to managing customer assets exceeding FDIC insurance limits," the company stated. "Paxos maintains relationships with multiple leading global banks and are always looking to expand our network of banking partners."
But the largest cryptocurrency exchange in the United States, Coinbase, also disclosed a $240 million deposit with Signature Bank. However, this exposure has not affected Coinbase's operations, as the exchange currently conducts transactions through alternative banking partners. "Despite the turbulence we have seen in the traditional banking sector recently, Coinbase continues to operate as usual. At Coinbase, all client funds continue to be safe and accessible, including USDC conversions which will resume on Monday," Coinbase added.
Bankrupted crypto lending platform Celsius has stated that it is also affected by the collapse of Signature Bank. However, they have not disclosed the exact amount of their exposure.
WHAT DO YOU THINK ABOUT THIS CONTENT?
COOL!
NOT BAD!
NOT COOL!